If you've calculated the 6% - 7% commission you'll have to pay a real estate agent to sell your home, you might be thinking you could save yourself a lot of money by cutting out the middleman. Think again. According to the NAR® Buyers and Sellers Profile Report for 2015, almost 90% of home sellers are using agents despite their ability to do a lot of their home search online.
The same annual report from the National Association of Realtors® showed that not only do sellers often sell for less, they also spend much more money trying to sell their home without the aid of an agent. Here are 5 other ways selling FSBO may not be the best idea.

1. Setting the Price

One of the top reasons sellers choose an agent is because they are better able to set the sale price for the home. For homes sold without an agent in 2015, the average FSBO seller sold for almost $40,000 less than homeowners that used an agent. That's a lot of leftover lettuce on the table!

2. Listing Advantages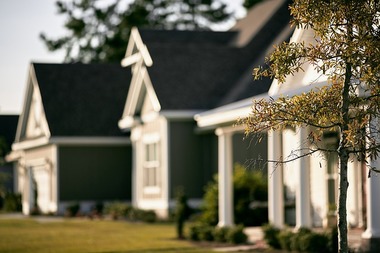 Did you know that when you sell FSBO your home won't be listed on MLS? Those homes you see when searching Zillow and Trulia are posted through a multiple listing service. It gets your home more exposure and allows other buyers' agents to see that your home is for sale. And since FSBO homes won't get an agent commission, there is no incentive for an agent to even mention your property to their clients.

3. It's a Buyers' Market/Cold Housing Market

Using your Smartphone alone, you could find your dream home online all on your own. But in a buyers' market, it is never wise to try to sell FSBO. The longer your property sits on the market, the harder it gets to sell.

In a cold housing market, without a skilled agent that can move sales in cold and hot markets, you are going to lose money on the deal after wasting months and maybe even years trying to sell it.

4. Negotiation Tactics

Say you've managed to attract some buyers to your FSBO home. Now how do you negotiate the best sales price? The top skill that real estate agents bring to bear is their negotiation skills. When you start haggling over your sales price, a skilled buyer could talk you down. An agent will push back for you.

5. Market Knowledge

The internet and social media is making it easier than ever for sellers to get an idea about their market and to advertise their home to a wide audience of potential buyers. But that knowledge is only superficial. Sellers young and old prefer using a real estate agent now more than ever before.

Re-List with an Agent

Perhaps you just haven't found an agent that you feel comfortable with. If your FSBO home isn't selling you can interview agents in your area. It's not too late to change your mind if you've already started the process. You can switch by re-listing with an agent.
To help you decide the most efficient way to sell your home, please feel free to call me today.
*Powered by Home Actions