Spending a little time prepping your home before listing will pay off in the long run. Before you stick that "for sale" sign in the front yard, consider these proven strategies to ensure a quick sale.

First Impressions Are Everything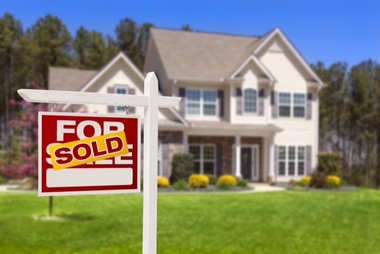 Your home's curb appeal can make or break a sale. If the buyer is not impressed from the minute they pull into the driveway, they are likely to start the tour with a bad taste in their mouth. Any money you put into improving your home's exterior, will likely pay off in a quick sale for a good price.

Make Sure the Price Is Right
Pricing your home slightly below market price might seem counterintuitive, but this strategy usually results in multiple offers from serious buyers. This can lead to a bidding war that can easily drive up the price, frequently ending in a sale price that is higher than the home's market value.

Declutter Storage Areas
Buyers are always looking for homes with plenty of storage space, and a half empty closet or cabinet gives the illusion of more space. Now is a great time to clean out storage rooms, attics and closets in preparation for your move.

Remove Personal Effects from the Home
Every buyer is looking for a home their family can live happily ever after in, and this image is easier to portray if they aren't surrounded by your family's personal possessions. Family photos and personal memorabilia should be stored away before you start showing your home. Your home decor should be as generic as possible while still being inviting. Buyers are more likely to fall in love with a property that they can imagine themselves in.

Brighten Up the Room
Open the blinds, draw back the curtains and turn on lamps and overhead lights. A well-lit space will seem larger and more inviting, so it is in your best interest to play up the room's natural light and supplement it with plenty of high watt light bulbs.

Find a Knowledgeable Broker
An experienced real estate professional can help make the entire process as smooth as possible. Utilizing several different marketing strategies can double or even triple your prospective buyers, so it is important to advertise your home in as many channels as possible. Someone familiar with your neighborhood will be able to advise you on pricing and sales strategies, offering personalized advice that can help find the right buyer as quickly as possible.

These few steps can help you make a quick sale for a good price. When you're ready to list your home, give me a call and we can explore the next steps.
*Powered by HomeActions