If you've ever put your house on the market, you probably remember how difficult it is to keep your home clean and fresh for showings and open houses. Buyers don't like to see the usual wear and tear that homes experience, especially those with children or pets, and the kitchen is often a primary example of this.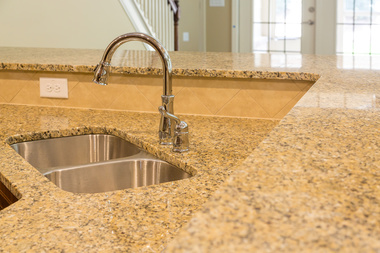 If your kitchen needs some serious freshening up, but you don't have a big budget for a major reno, consider some of these tips to update kitchen and impress buyers.
Remove Clutter
While you may need most of your utensils and cooking tools out for conveniency, this is actually counterproductive to wowing buyers. Decluttering your kitchen and minimizing decoration is a great way to prepare your kitchen for open houses. This way, buyers can imagine their own items in your house.
Add a New Coat of Paint
Touching up the paint on the walls and cabinets can freshen up any space, but a kitchen in particular. While painting some wall-mounted cabinets can be difficult and a bit of a hassle, doing it yourself will save you money. Try sticking to neutral colors, as selling isn't the best time to experiment with a colorful room.
Replacing Hardware and Appliances
Probably the most expensive part of any kitchen reno is getting new hardware, but it makes a big impression on buyers. Updated appliances is another way to attract buyer's attention, and often the cost is worth it. You don't have to go overboard with a new fridge, oven, dishwasher and microwave, as this could very quickly annihilate your budget. If some of your appliances need updating more than others, replace them first.
Get a New Faucet
While the kitchen sink may fall under hardware, unless it's really worn out or doesn't go well with the room, there's no need to replace it. However, getting just a new faucet (one that fits with your sink and the kitchen both physically and aesthetically) can be a cost-effective way to spruce up the kitchen. The sink is often the centerpiece of the kitchen, and having a stylish new faucet will catch the eye of potential buyers.
Add a New Lighting Fixture
Another way to liven up your kitchen in preparation for buyers is to add a new lighting fixture. Typically, the standard lighting fixtures in homes are rather boring and go out of date quickly. So find something affordable that is easy to install yourself. This will dramatically improve the look of the room without setting your budget back too much.
What great ideas do you have for budget-friendly kitchen updates?
*Powered by HomeActions